I'm a busy, busy man for the next week and a half.  My posts will be few and far between.  But I have the time for this.  There's ALWAYS time for the Wonka picture.
Martin Brodeur, to the Buffalo Sabres, as he's said to 102 others before them: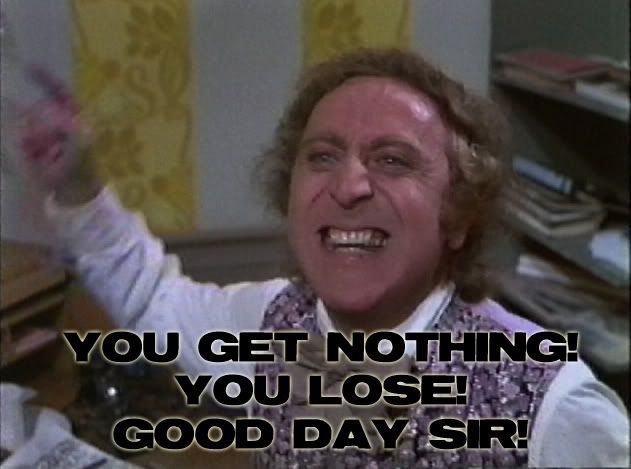 Marty, you're the man.  'Grats, sir.