Wow.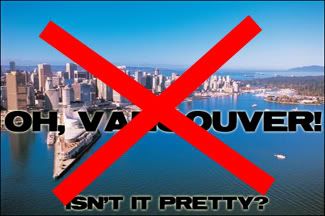 I don't think any of us were quite expecting that. The close up of Brent Sutter mumbling to himself constantly shown in the latter stages of last night's 5-0 whipping at the hands of our Vancouver counterparts said it all. Blame it on the long flight or the bad bounces if you want, but sometime during the second period our boys just quit.
At the risk of sounding alarmist, I'm worried. Never have I felt as uneasy when a team I supported was in first place. Well there was the Mets sometime in September, but that's a whole different train wreck.
I'm dealing with that. My therapist says I'm making progress. Things are good.
But these Devils are an enigma. We sit atop a division that's likely the most competitive in the league, yet we've been shut out in 20 percent of our games. We've dominated plenty of playoff-caliber teams, but have been trampled by the league's worst. On several occasions this fall, I've sat before my TV and proclaimed both that these Devils are unstoppable and that they need to be dismantled to start anew, sometimes in the same game.
And since when has taking bench minors during power plays become en vogue?! You're already on a power play! So what if you didn't get a call!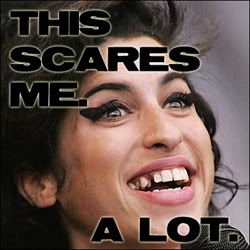 Serenity now.
I just can't figure it out.
You can analyze their game top to bottom, point out strengths and flaws until the cows come home, but you'll just end up making yourself crazier than Amy Winehouse. At times they look as though they're forging new frontiers in science with the chemistry they have. But in games like last night's and the drumming we took from Phoenix last weekend, they look like they haven't met.
"Patrik, Meet Zach and Brian. Zach, Brian, meet Patrik."
"You guys like hockey too? Rad!"
It just seems like some days the boys come to play and some days they don't. I'm sure the Devils are currently working through their 345th sprint drill, so hopefully that gives Scowlin' Sutter some time to figure out what the eff happens to his team between these night and day performances.
Because come playoff time if we've been shut out 17 times like we're on pace to be, we won't last. Hell, with a stat like that, we might not even make it. And you know what? We wouldn't deserve to.