Over the last few weeks or so there have been a few tidbits worth updating about but I haven't gotten around to it until now. For those of you who haven't already discovered that knowledge is power through some other news source, it's time to play a little catch-up, 2manadvantage style!
– NUMBERS GAME –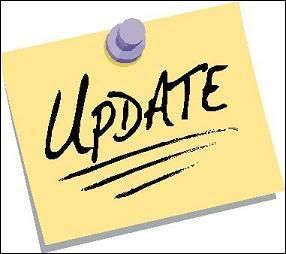 With the return of veterans Brian Rolston & Bobby Holik coupled with the departure of Sergei Brylin, There has been some rare number-swapping rippling through the Devils current roster. Holik will indeed regain his old # 16 that he wore during his first go-round with New Jersey. Dainius Zubrus gave up the number for Bobby and will don #8 for the rest of his tenure with the Devils. It should be noted that this change will in no way, shape or form, have any effect whatsoever on the (dare I say) world famous "Zubbie Counter".
Sheldon Brookbank will sport the #28 previously worn by Brian Rafalski after giving his old #8 to Zubrus. Brian Rolston will carry over his #12 from Minnesota, as Sergei Brylin's #18 will be taken over by rookie Niklas Bergfors.

– ROD PELLEY RETURNS, KEVIN CORMIER ACQUIRED –
In under-the-radar news, Rod Pelley has in fact been re-signed by the Devils. The deal is 2 years with a cap hit of $550,000 per season. In addition to signing Pelley, Lou Lamoriello made a small ripple on the trade market, sending Sean Zimmerman to Phoenix in exchange for Patrice Cormier's older and bad-assier brother Kevin Cormier. If my memory serves me right, the Devils brother-total now stands at 4. (the Giontas, Pandolfos, Parises, & Cormiers.)
In my opinion, Lou can sign as many brothers as he wants as long he doesn't shift his attention west… Vancouver in particular.
Wait, nevermind. I said brothers, not sisters

– THIRDS HAVE (unfortunately) RETURNED –
It seems that even RBK couldn't keep the third jersey away from the game. Unfortunately there will be a return of the cash-grabs this season. Some teams have already released their designs, while other mock-ups are being rendered by fans based on provided descriptions. You can check out some of the MOCK-UP JERSEYS here.
– TIME CHANGE –
The Rangers/Devils pre-season game scheduled for next Saturday, Sept. 27th @ MSG has been moved up from a 2pm start to a 1pm start.
That is all.
******
Pre-season starts in just 6 days, folks! Who's ready for a live-cap?!