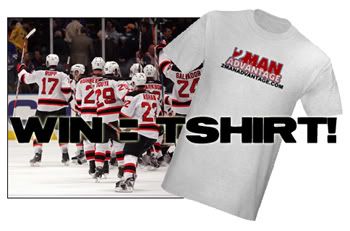 Okay, so, uh…the Devils need to win tonight, correct?
Correct.
Tonight is all do-or-die, a position all too familiar to Devils fans over the past few years. Why do our boys play with our hearts so freely?
It may be poetic, but I sure don't want to see any tragedies tonight. I WANT EPIC BATTLES AND EPIC WINS MOTHERFU….oh..sorry. I got a little carried away there.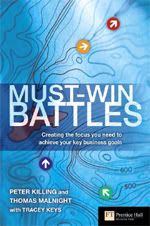 Anywhoooz, I've decided to be nice today. Do you want to be nice too? I think you do. Here's what ya do. Send us an e-mail HERE. All ya gotta do is, well, tell us that we're pretty.
Oh, jokes.
No, seriously. Just e-mail us. One fan at random will win their very own 2MA t-shirt. Entries will be accepted until midway through tonight's contest, so, uh, ya got a couple hours to get this shizz done. The winner will be announced at the conclusion of tonight's game.
Please bring Black 'n Red good luck…they surely need it after that embarrassment of a Game Six.