2ManAdvantage.com's Tip of the Day #412: Don't kick your cab driver's ass over $0.27 cents when your annual salary is $875,000.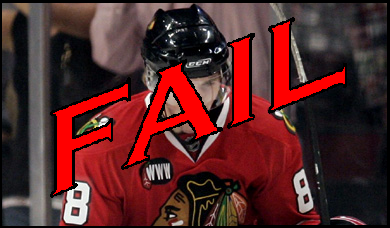 I'm sure this priceless piece of information was buried somewhere within the paperwork of Kane's contract, he just hasn't learned to read the fine print so early in his NHL career.
Not a gallant way to make a name for yourself in your sport. Unless of course you were going for the whole Carl Everett thing.
Grow up, Mr. Kane.
***
AUTHOR'S NOTE: Thank you, Kristyn, for the inspiration.