Reports out of New York indicate that the New Jersey Devils will take at least two less penalties a game next season.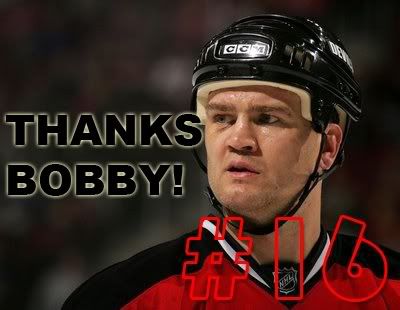 That's right, ladies 'n gents, Bobby Holik is no longer with Black 'n Red.
After 18 seasons, 11 with the Devils, the 38-year-old bruiser has decided to hang 'em up.
His reason? He wants to be a family man.
Best of luck, Bobby. Just don't take any cross-checking penalties with your kids. I heard those could be pretty lethal with children.
In all seriousness, thanks for a great career in New Jersey. I'll let the whole "EFF YOU GUYZ I'M GOING TO THE RANGERS LOL!!!" thing slide. Just this once. Don't Brett Farve this shizz and come out of retirement, like, seven times and go play with, I dunno, the Flyers or something.
Actually, you kind of really sucked this year. That might not be such a bad thing…