Shifting our butts here for a minute (see: the darn post below this one), we have a brief update on one of the few coveted players actually remaining in the free agent frenzy of '09.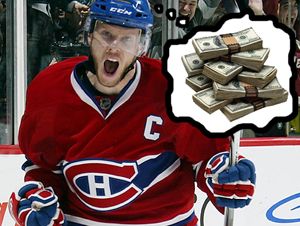 Yes, I am talking about none other than Josh's favorite Finn Saku Koivu. We have word tonight courtesy of David Pagnotta over at The Forth Period that Mr. Koivu is now mulling over a decision between at least four teams, one of which includes New Jersey.
Unfortunately, another includes a team that starts with a New York and ends in dollar $ign$.
Drats.
Alas, Koivu is apparently looking for at least a three-to-four year contract.
Don't get me wrong, I think Saku is a heckuva player, but that's a bit steep for an aging center who isn't exactly the toughest guy in the world.
Oh, sure, he's battled tons of injuries and cancer,  so he's surely a warrior 'n all that fun stuff, but I'm talkin' 'bout longevity here. He's no Marian Gaborik (see: laugh at the New York Rangers for signing him to a $583903-bagillion contract), but he's also no, uh, insert-iron man-player-here.
Hey, what do you want from me? I'm still recovering from yesterday's insanity.
Anyway, should we sign Koivu? Hey, we did add Ilkka Pikachu today so I mean, yeah, Saku would have a fellow Finn to be chummy with, but let's be reasonable here — he may be asking for too much. With the cap certainly going down next year, it might not be the best idea taking on a long, hefty contract.
A cheaper, shorter-term fit for Black 'n Red could be  Brendan Morrison. Think about it. Dude already fits Louie Lams' number one prerequisite of being a former Devil. Pluuus, if he comes cheap and ends up sucking with us, we could surely dump him at the deadline for our annual mediocre defenseman that will do New Jersey absolutely no good come post season.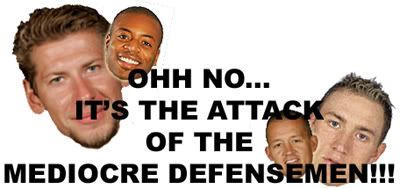 Low risk, high reward potential here. It's absolutely genius. Well, provided we don't somehow end up with Hal Gill next spring.
Oh gosh, sorry. Didn't mean to scare the kids there.
Happy visions of Scott Stevens folks.
I sure miss the glory days.