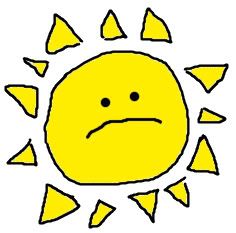 Did I ever mention how much I hate the offseason?
Seriously bumming me out folks.
Alas, with an unusually long summer comes unsually long speculation, rumors, and hearsay about where this player may or may not go, or if that player will re-sign with his team or, well, not so much.
Of course, the Devils have their own respective fish to fry, but what about the other guys out in the free agent pool? Who might sign with the Devils, who will laugh in Louie Lams' face, and who will beg to be part of this awesome franchise?
I like to ask questions.
…especially when there are so many questions to be asked.
Alas (oh that's totally my word!), here are the potential A's to aforementioned Q's…from my standpoint, of course.
PATRICIA'S WISHLIST, PART I:
WE NEED A CENTER…

If Scott Gomez decides to leave the team, Louie will desperately need to sign a center. Of course, Gomez will easily dictate what will actually be available in the free agent pool. It is quite still fresh in my memory how a Mr. S. Niedermayer more or less f'ed over the team by waiting so long to sign with the Duckies, giving Lamoriello little room for free agent signings, because, well, the quality of defensemen left in free agency was quite minimal at best. Thank the man up above that Brian Rafalski waited oh-so patiently for Niedermayer to make his decision, otherwise our defense would have looked even more disgusting than it does now. That's just downright scary.
Enough about Niedermayer, he's ancient history now. Let's assume, though, that Gomez does indeed sign somewhere else. Who's actually available?


DANIEL BRIERE; CHRIS DRURY, BUFFALO SABRES
Both Sabres are unrestricted free agents come July, and it's probably going to prove quite difficult for Buffalo to retain both men. I'd love nothing more than to have either player on this team, especially Drury, as we'd finally have a scoring center to, well, put the puck in the net. The Devils are actually quite weak in center depth, so this pipedream would really put a smile on my face. Unfortunately, I do think this would easily be just that — a pipedream and nothing more.
WILL IT HAPPEN: Not so much, but crazier things have happened.
TYLER ARNASON, COLORADO AVALANCHE: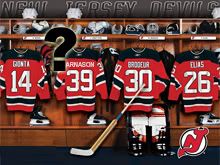 Ah, another playmaking center. I'd like to have Arnason. He has potential. I know, I know, lately the Devils have kinda failed in the "he's got potential, but he's not playing up to it" area, but I could see Arnason becoming a solid player in the Devils system. My biggest concern with Tyler would be if the system ended up stifling his offensive development, which could easily aggrivate the lad. Last thing we need is another headcase. But hey, it helps that's he's an American…cause, Lou likes Americans, ya know?
WILL IT HAPPEN: It just might.
JOZEF STUMPEL, FLORIDA PANTHERS
Stumpel could be somewhat fun, couldn't he? Age does play a factor here, as Stumpy is 34 now, but he could fill the vacated Gomez role nicely. I love his size, but he doesn't use it too much to the best of his ability. Stumpel is also natural passer and also comes from the solid playmaker-mold, but injuries have played a role in his career and that's the last thing we need — someone else to spend his days in longterm IR obscurity.
WILL IT HAPPEN: Doubtful.
BRYAN SMOLINSKI, VANCOUVER CANUCKS
He could be fun, seeing as he'd easily win most of the faceoffs he took, but he's also kind of on the downside of his career. 35 years old and inconsistant in the scoring realm, Mr. Smolinski's only true perk is his skill in the faceoff circle. I'd pass.
WILL IT HAPPEN: Probably not.
——
DEFENSE?

I'm going to go ahead and assume Brian Rafalski will be retained. As much as it pains me, we ultimately need him. However, I do think that if by some freak occurance that Gomez is signed, Mr. Rafalski might as well pack his bags. It'll be one or the other, and Rafalski will probably win out.
Otherwise, it's my hope that Rad Brad Lukowich is also signed. I worry a bit about Rad Brad — the pickings are slim for free agent defensemen, and he's had a relatively solid year. He could potentially be snatched up by a defensively desperate team for more money than Louie Lams would be willing to give Rad Brad. That's not to say Brad doesn't deserve it, but let's be honset here, he's not a top two defenseman.
ANDY SUTTON, ATLANTA THRASHERS
This is merely to say that Rafalski isn't retained. Sutton would never happen otherwise. He's not all that great defensively, which seriously kills any thought to sign him, but he is adequate. He might be able to help out on the point for our struggling powerplay, I do absolutely love his shot. Otherwise, I'm not too sure how much of an upside Andy really has.
WILL IT HAPPEN: Rafalski leaves? Maybe. Rafalaski stays? Not a chance in hell.
SHELDON SOURAY, MONTREAL CANADIENS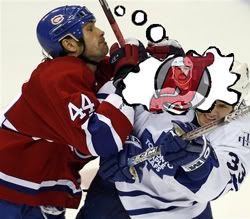 Ah, could we possibly see the return of Mr. Souray? Who knows, Lou does seem to like giving players a second or even third go around with the club, so it's entirely possible. I think it could happen. His offensive upside is nice, but I do worry about his horrid -28 and 135 penalty minutes. That's just a bit much, don't ya think? Adding his size to the lineup would really be fun though. And adding Souray to the lineup would certainly boost our defense credibility, if only in name and nothing else at least.
WILL IT HAPPEN: I could see it, but money will play a factor.
NOLAN PRATT, TAMPA BAY LIGHTNING
If Souray would boost our defensive credibility by name, Pratt would boost our credibility in talent. He's not going to score any goals, that's for certain, but he'll get the job done in the defensive zone. He doesn't do much wrong, as his game is quite basic, but there's not too much wrong with that. He also has a nice 6'3″ frame to work with, but barely weighing in at 200 is somewhat concerning.
WILL IT HAPPEN: Eh. Don't really know.
So, that's enough wishing for now. Check back for part two, where I'll plead and pray for backup goalies and scoring wingers. It'll be fun, really!