You heard right — we're giving away two tickets to an upcoming Devils game!
While this site has been around since October of 2006, we really feel like last December was when we truly hit our stride. The boys and I just wanted to say thanks to all the readers of this site, whether you laughed at one of our silly jokes, posted a comment yelling at something we wrote, or simply logged on the site to see what the heck this place even is about over the past year.
In short, we love the 2MA Crew, and we wanted to show our appreciation!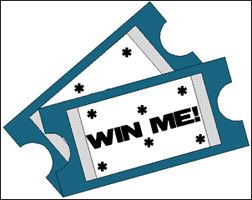 HERE'S WHAT YOU GOTTA DO:
Send us an e-mail. Simple as that. You don't need to tell us how much you love us (though, it's always nice to inflate our egos), you don't need to write why you deserve the tickets more than anyone else (though, it might help our decision…just kidding.) E-mail us, and we'll randomly pick one reader who will receive two center ice tickets to an upcoming New Jersey Devils home game.
We will announce the winner on December 30th, so get e-mailin' now!