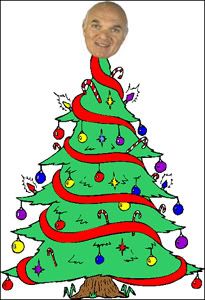 The clock is ticking. Christmas is coming.
We're fast approaching that wonderful day of the year where Devils fans get to run down the stairs, ravenously tear open their presents and see what Santa Lou has brought them.
Oh yeah baby, it's trade deadline time. And I know I speak for the entire staff when I say we're just salivating over here, anxiously awaiting to see how our boys and their competitors are going to be shaken up for the stretch run, if at all.
The rumors have of course been flying, so let's see what we've got so far…
I'd say the guys over at The Fourth Period probably have the best summary of all the Devils rumors tossed around over the last few months, that being that the Devils are looking for some help at center and defense. There's no reading in between the lines there, throughout their ups and downs this season, the most glaring absences in the Devils lineup has been the lack of a puck-moving D-man, and a dependable set-up man in center.
As FoxSports pointed out earlier this month, we're actually in a situation unique for the Devils in the salary cap age. For once, we've actually got some freaking cap room. $3.6 million to be exact, which translates into a whopping $11 million or so in full-season salaries the Devs can take on because players have already been paid for a good portion of the year.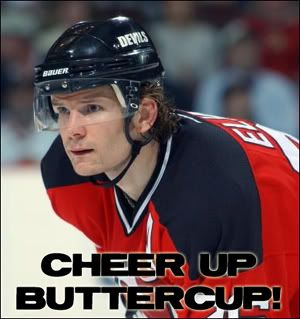 Once you get beyond this info is when the real nonsense starts to fly, and I for one love it. So who are we getting? Who's going to go? Could the move(s) send Patrik Elias into another mopey funk?
Well, the Star Ledger (via The Fourth Period) has the Devils eyeing Buffalo's Bryan Campbell and the Kings' Brad Stuart in back, and Kings' Ladislav Nagy and Chicago's Robert Lang up front.
Mark Everson of everyone's favorite newsrag, the New York Post, tosses a few more hats in the ring, saying in addition to Nagy and Lang, Lou is eyeing up the likes of Tampa's Brad Richards, Florida's Olli Jokinen, and Chicago's Martin Havlat. Bringing up the rear, Everson lists Dan Boyle, Brian Campbell, Rob Blake, Joni Pitkanen and John-Michael Liles as D upgrade possibilities.
Both Boyle and Havlat's names have been popping up a few places, and the speculation has been enough to prompt Kenny Daneyko and Co. to discuss the possibility between periods in recent games.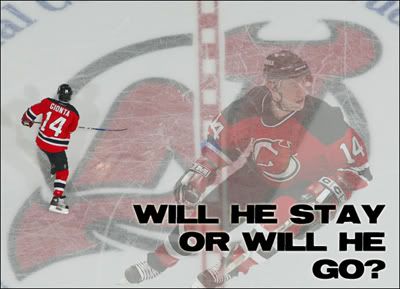 On the opposite end of things, under-producing Brian Gionta consistently remains the Devils veteran most often mentioned as trade bait. His $4 million price tag is affordable, his talent is proven and his work ethic is unquestioned. The speculation surrounding Gionta has been enough to prompt Steve Cangialosi to write up a blog in his defense.
What does this all mean? Absolutely nothing. Lou is probably the most mysterious GM in all of hockey, and rarely shows his cards before a deal is in place. Nevertheless, its hard to believe that Lou is completely content with the team as it stands, particularly considering the dogfight going on in the conference.

Whatever happens, keep it tuned to 2MA for all of your late-breaking updates, and up to the minute coverage of deadline day this Tuesday!