Ahh, pre-season. Music to any starved hockey fan's ears. Well, the Devils provided some relief by releasing their 2008-2009 Pre-Season Schedule which looks a little something like this…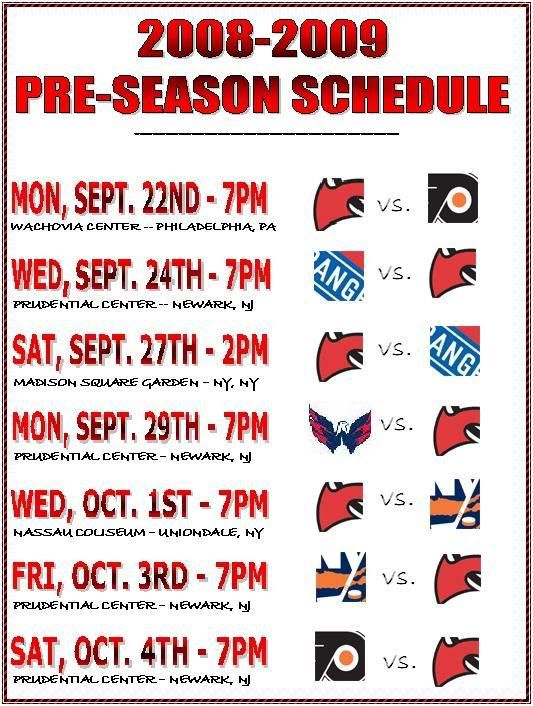 …four games at The Rock is tantalizing, however I'm a little disappointed that there aren't any games scheduled for Bridgeport, CT or at Sovereign Bank Arena.
The real fun gets under way October 10th from Prudential Center with the New York Islanders coming to town.
EDIT: My apologies for the absolutely horrid quality of the image.  Gotta love Photobucket.