Holy quotable Aerosmith, batman! Martin Brodeur has a new mask design!
Breathe…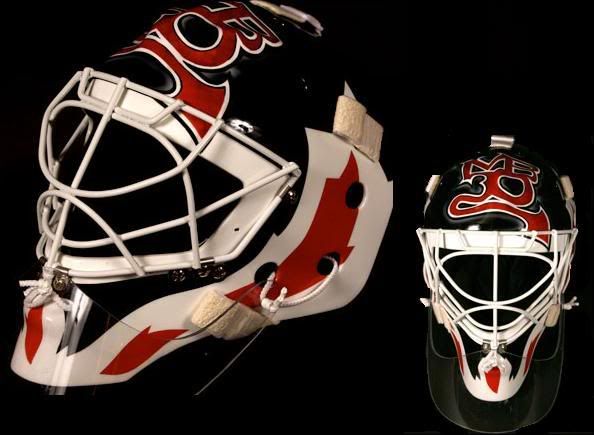 I was just as shocked as you are. The main design of Marty's world-famous mask will remain the same, but the devilish "J" that has always graced the upper part of his helmet, has now been changed over into an "MB30" logo.
The new design relates to the new website Marty will be releasing soon: martinbrodeur30.com.
There are some great quotes and insider info about all of this over at Tom Gulitti's Fire & Ice Blog.
A new look for a new style, perhaps?